Trust, integrity, & communication.
Green Light Construction's guiding principals.
Thank you for learning more about us! We know it can be challenging to find a contractor that you can trust, let alone return a phone call. At Green Light Construction, we pride ourselves in returning your call within 24 hours.
We are a remodeling general contractor that coordinates all parts of the design and build process of the project. We work with a set of established specialists that we have strong trusting relationships with.
Green Light Construction has a General Contractors license for residential and small commercial projects. We like working on houses and exploring what they makes them great. To reconfigure a space and create better usability is always a puzzle we enjoy solving.
Once we start working together, you can expect weekly progress reports. This will include: what was completed, what we are planning, and who will be working on the project next week.
It is a joy to work on remodels that are well organized and planned accordingly to our clients' expectations.
Meet Maxwell. He's the owner & designer.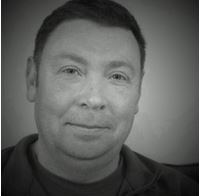 Maxwell Rush has been in the construction industry for more than 22 years. His love of building goes back even further. As a child his interests included building models, reading science fiction and playing with legos.
Max brings a variety of other influences into his remodeling work. In high school he played basketball, learning the value of playing as a team. While attending the University of Oregon, Max studied art, art history, photography and chemistry.
The emotional effects of colors in paintings, photographs and sculptures bring better understanding to what makes a project's design great.
When Max is not on a job site, he is with his family. He enjoys hiking the Pacific Coast and Mount Hood, as well as exploring all of what Portland, OR has to offer.
Maxwell's work has also been nominated by Home Builder's Digest.